Weddings
|
Television / Videos
|
Songs
The Scottish Highland bagpipes are one of the most haunting and melodious instruments to ever have been created. Their history is timeless and fascinating, and their music is mysterious and awe-inspiring. The instrument as it is today has existed for hundreds of years, although its roots can be traced back to ancient Sumerian cities.
I have been playing this instrument since 1980. From that time, I have performed for many different occasions including wed­dings, parties, graduations, memorial services, celebrity and dignitary gatherings, television, radio, soundtracks, concerts both local and international and many other events where one would request the need for such a unique brand of instrument.
Quite often I am asked how the bagpipes can be used for a special event. Assembled on this website are various appropriate options that can be incorporated. Certainly there are variations on the basic theme, but the overall effect of the instrument will always be one of great remembrance. Those who see and hear the instrument in person will not soon forget the experience.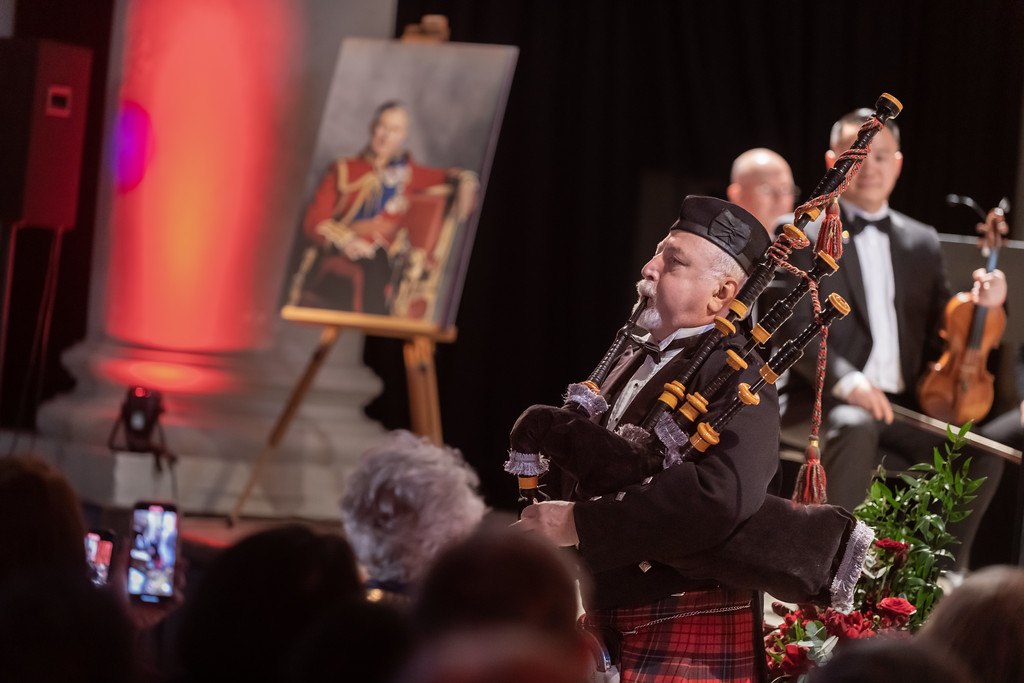 Pre-coronation concert to honour King Charles III – 5.May.2023, St John Smith Square, London